Lii Gear MR CONTROL/SLING BAG

MR CONTROL/SLING BAG Lii Gear's new powerful chest bag, Shoulder bag and waist bag. This model can be switched between chest bag, Shoulder bag and wasit bag through fasteners and corresponding components. Moreover, it can be combined with the reloaded waist seal to form a waist pack, which can be combined with a unique backpack system to form a chest pack, or can be directly linked with the shoulder strap of a backpack to be used as a chest pack. In addition, there are cache and small drawing interval on the outside. There are elastic partitions and magic veneers inside to expand the internal partitions with different functions, such as net pockets, medical compartments or magazine compartments. This bag is suitable for outdoor activities, field activities, daily life and so on
Want to make a customized pack? Click HERE
Lii Gear's powerful chest bag, shoulder bag, waist bag
It can be switched between chest bag, shoulder bag and waist bag through the buckle and corresponding components, and can be combined with the reloaded waist seal to form a waist bag waist seal
Use an independent carrying system to form a chest bag or use it as a chest bag by directly linking with the backpack strap
There is a cache pouch and a small zipper pouch on the outside, and there are elastic partitions and hook&loop surfaces inside to expand the internal pouch of different functions, Such as net pockets, medical pouch or magazine pouch
Suitable for outdoor hiking, tactical game, city commuting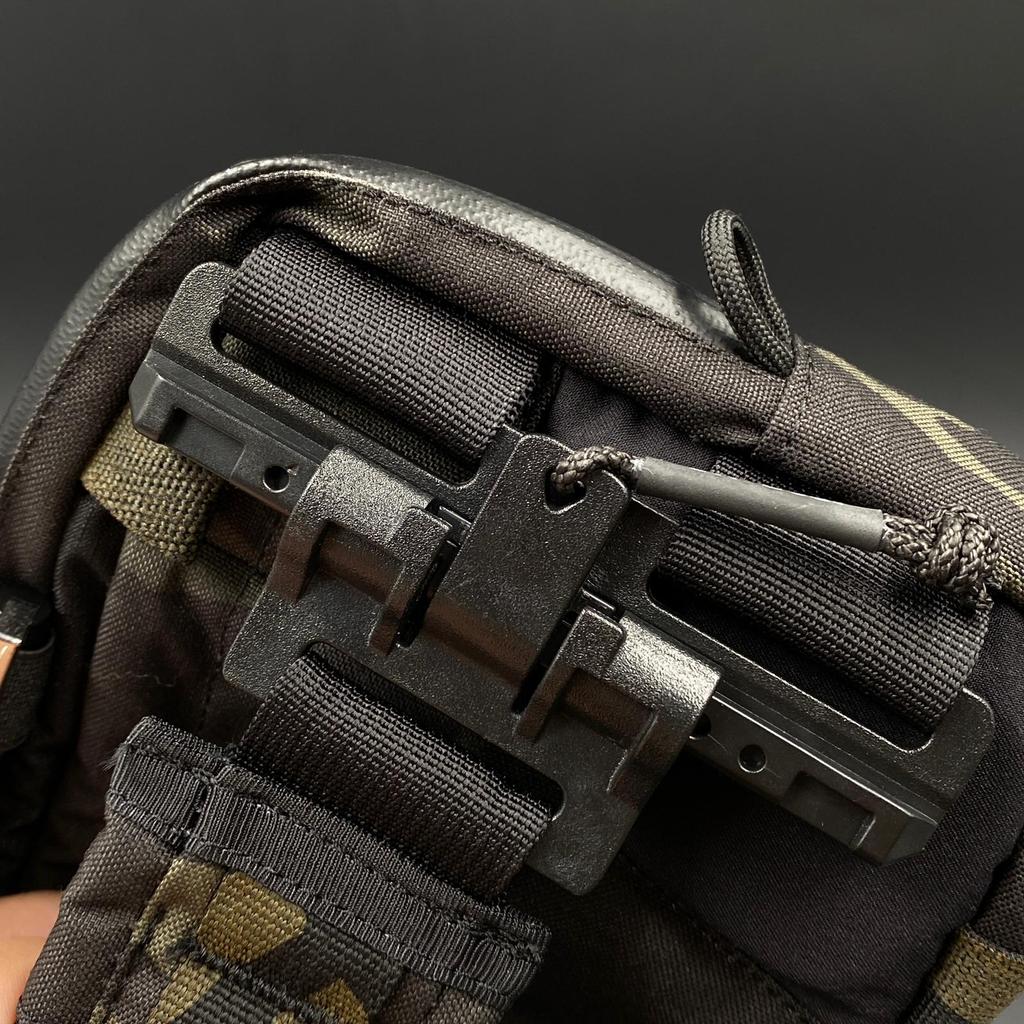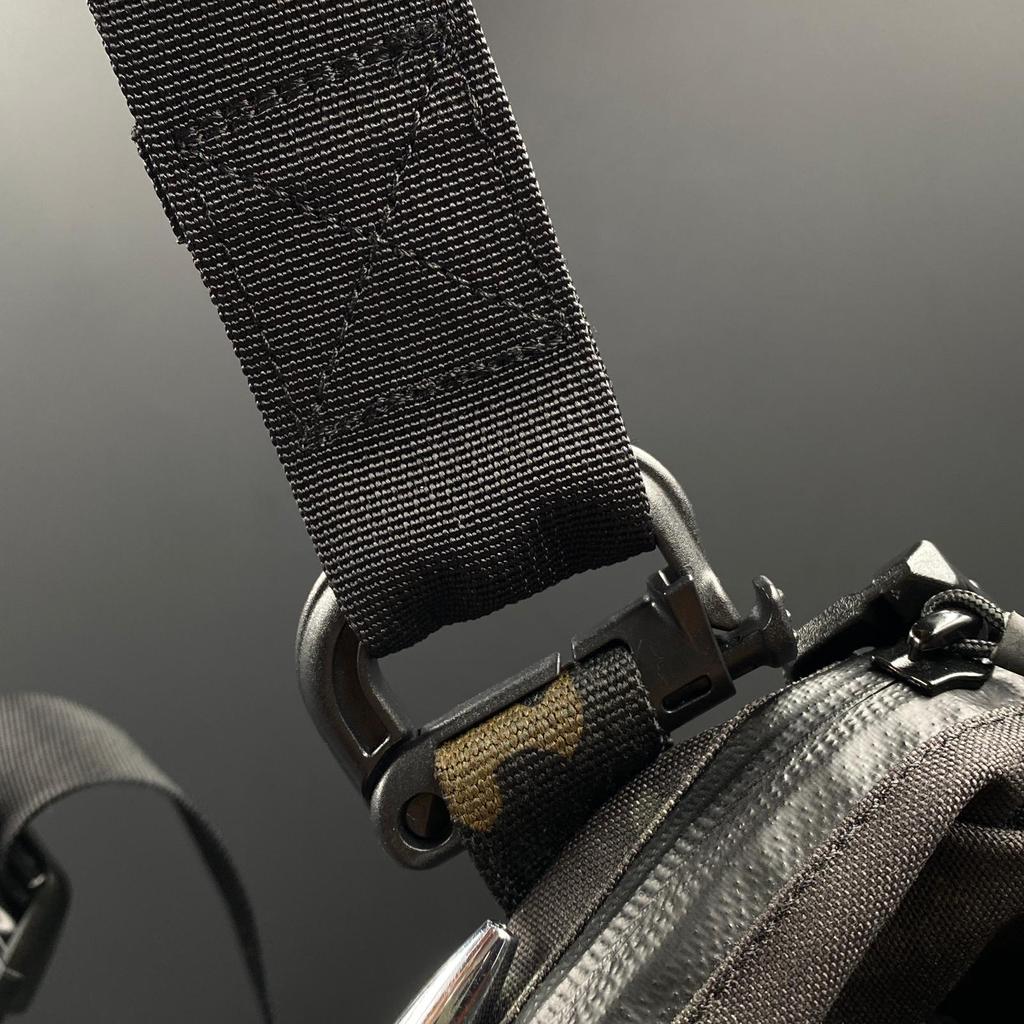 At slightly over 1.6L, the Mr. Control shoulder sling bag (which can also be carried as a chest pack)  packs a great amount of features.
500D Cordura Dyneema and YKK zippers are signs of quality. The stitching is on point and the overall build gives a sense of durability and robustness. 
The external front gives a 4 by 2 molle webbing, which is great for attaching gear. A zipper pull slot beneath the molle area allows you to store cards or small items securely and you can access them without opening the main bag. Two more openings across the entire front panel of different size with inner elastic webbing give good options for items you want quick access of. There is also a Velcro loop backing for you to attach your favourite morale patch. At the top of the bag has two elastic loops for you to consider them as attachment points or for slotting slim cylindrical items such as a pen.
The bag opens up 70% down the sides so you get to access your items with ease without having things falling out. There are 3 internal organisation on one side, and on the other is a wall of loop lining that is designed to accept any admin panel/organiser with a hook lining,which is really thoughtful.
At the back of the shoulder bag, you get a concealed pocket for your secret stash. It fits your passport perfect. There are also two tiny hidden pockets which can store coins or other really small items you can think of.
The strap is padded on the underside for extra comfort, and lined with outer webbing for additional attachment options. All in all, just an amazing, great-looking shoulder bag packed full of functional features.
Specifications:
.Color: MCBK
.Material: 500D + X-Pac/Dyneema
.Product Dimensions: 12.5 x 26 x 5cm
.Product Weight: 235g
.Package Dimensions: 13.5 x 27 x 6cm
.Package Weight: 285g
.Packing: Transparent Zipper Bag
Package Content:
.1 x Mr Control bag